Roche Diagnostics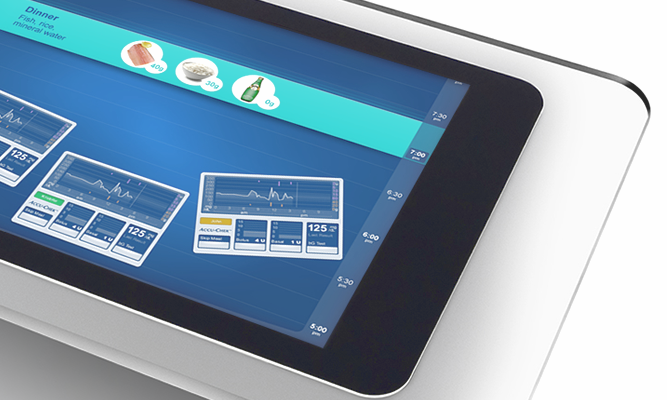 A range of Microsoft Surface Table concepts for better understanding of diabetes and its implications. These projects were spin-offs from the large range of diabetes tools I helped develop at Ergonomidesign (now Veryday). The ideas came from interviews with diabetics about the information and education they felt were lacking. The first application was a game where a certain activity or dish came falling down from one side of the screen, prompting the players to decide on what to do, how much insulin to administer or actions to take in order to balance the input.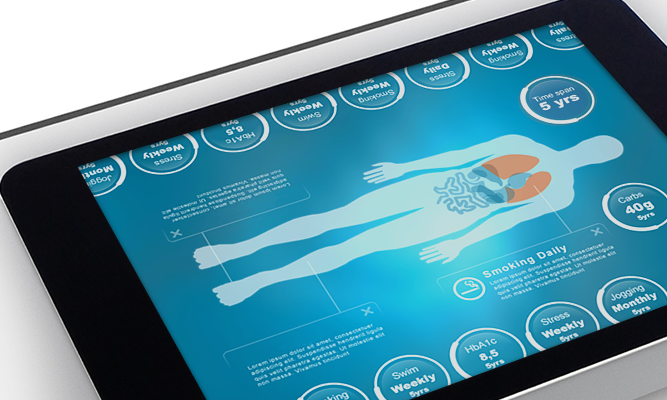 This app was meant to be like a testing ground for a body with diabetes. Users would enter behaviors or actions and see how they would affect the body over a certain period of time. Behaviors could be both "positive" and "negative" and the idea was to find a good balances between the two.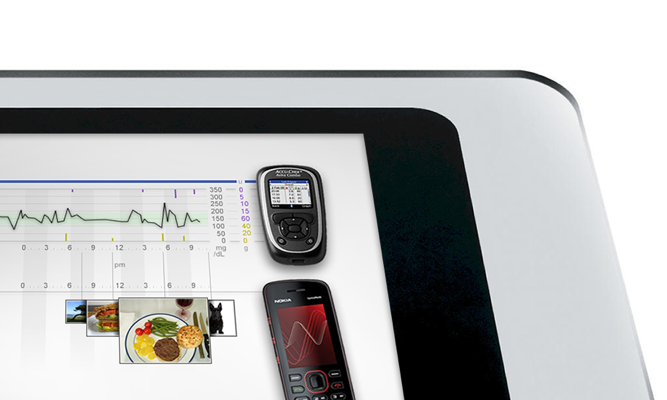 By putting your glucose meter, or your mobile phone on the table, this app would allow you to "unfurl" your personal data such as photos, videos and calendar events and match it with your diabetes data to clearly see if there were any correlations.
All the apps were meant to be used together with diabetes nurses in order to work as conversational tools, since the output was not exact or directly applicable on a diabetic person, rather it was meant as rules of thumb.